Blueberry Fool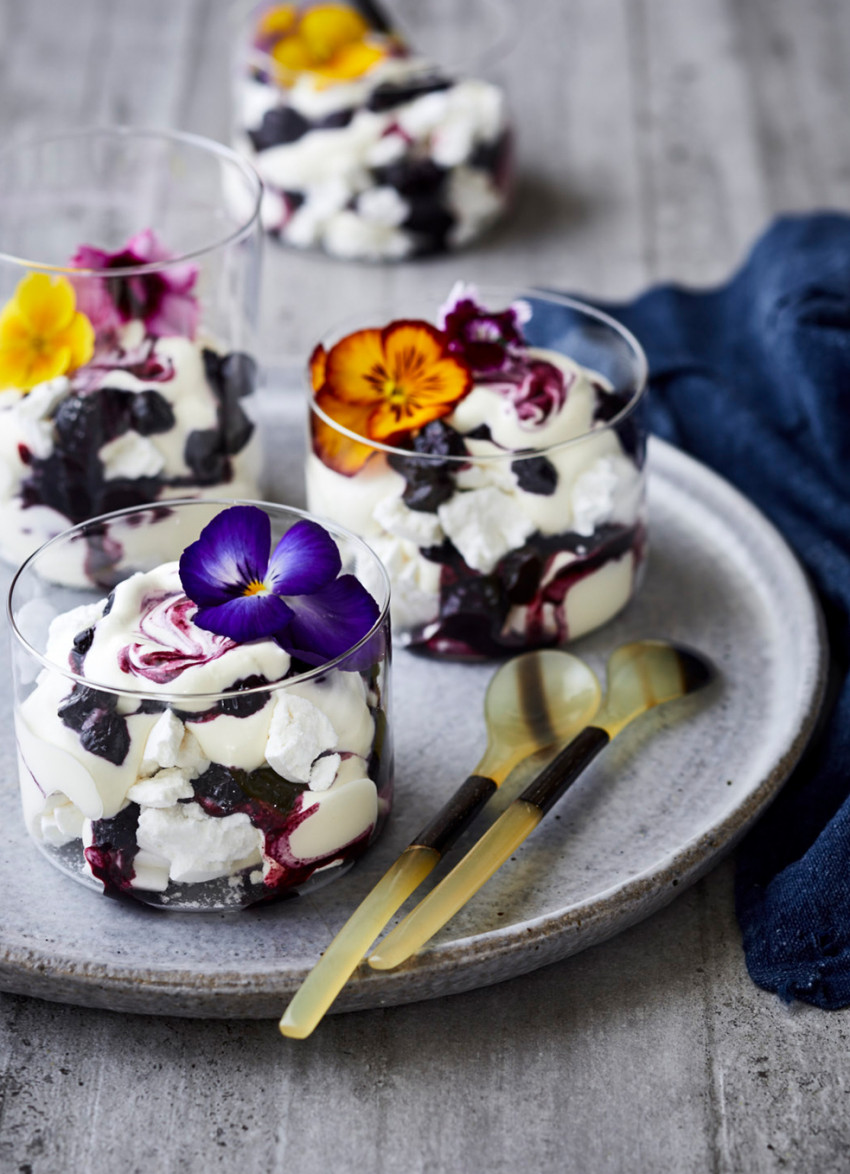 For the Fruit compote:
1 cup fresh blueberries
1 cup peaches, peeled & sliced
1 teaspoon lemon zest
1 teaspoon freshly squeezed lemon juice
2 tablespoons white sugar
1 tablespoon St. Germaine liqueur, optional
For the whipped cream:
1 cup chilled heavy cream
3 tablespoons powdered sugar
1 teaspoon pure vanilla extract
Remainder:
1 cup crushed shortbread cookies (or to taste)
a dusting of nutmeg & lemon zest for top
For the fruit:
Place blueberries & peaches in a bowl. Add lemon zest, lemon juice, and sugar. Stir until sugar is mixed with fruit and juices begin to form. Cover and refrigerate until chilled, about 1 hour.
For the whipped cream:
Place heavy cream in a cold bowl. Add sugar and vanilla extract. Beat until mixture has soft peaks for 5 to 8 minutes.
Assemply:
Crumble cookies roughly.
Place some cookie crumbs at the bottom of each serving dish. Spoon in some of the fruit and a layer of whipped cream. Repeat layers, ending with some nutmeg and lemon zest.